Workforce compliance management
Effective workforce compliance management: it's all about visibility
Keep your organisation safe, secure and connected
Workforce compliance management is all about visibility – think dashboards, metrics, reports and alerts – and the ability to verify what you are looking at.
Shift the time and cost of data upload from you to your workers.
Upload multiple records at once, and generate reports in seconds.
Reduce your workforce compliance administration by 50%.
Stop receiving employee documents by email, downloading, naming and uploading to multiple systems.
Dedicated app for employees. Receive documents securely. Automate reminders to staff. Receive alerts for expired compliance items.
Great value for money. 50% less time spent managing staff and compliance data.
Reduce FTE required to complete administration tasks. Flexible payment and configuration options.
Can't see who is compliant and who isn't? Having to rely on a particular person for urgent data? Manage access without privacy breaches.
Worried about transferring sensitive information by email? OnePassport has inbuilt secure data transfer.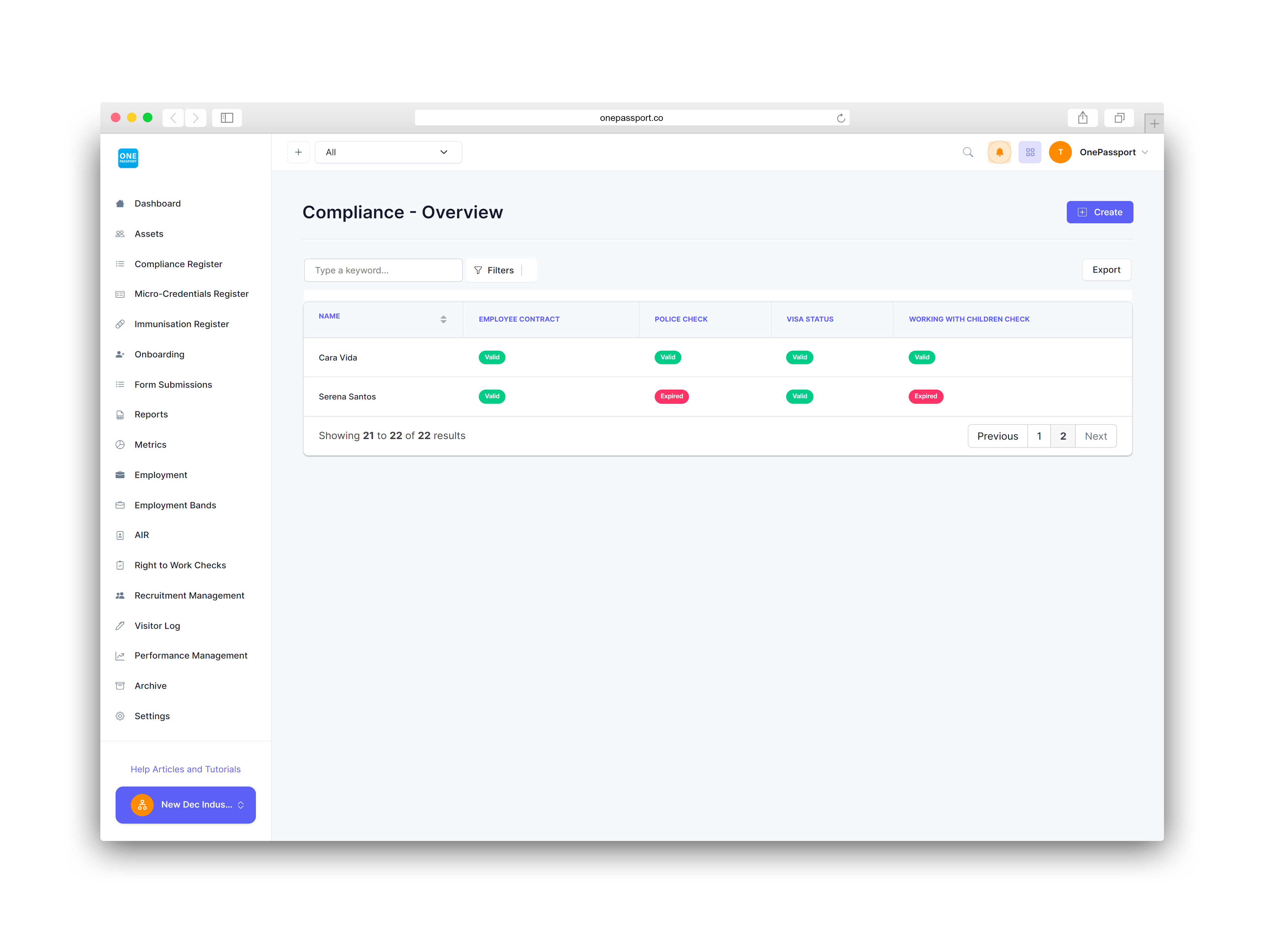 All workforce compliance information in one place
Typically, organisations hold their workforce compliance information in multiple areas such as Recruitment, HR, Learning & Development, and Infection Prevention and Control. With each department having its own IT setup, the data is fragmented and there is no central location for a risk manager to access a comprehensive view.
Workforce compliance is all about visibility
Older-style, text-heavy databases do not  make the grade for workforce compliance management. When combining qualifications, registrations and licenses, background checks, right to work/ visa information, immunisations, skills and experience into one system it is all about visibility.
OnePassport | Comply is powered by dashboards, with multiple metrics to show the big picture and reports to deep dive into all areas.  Alerts for expiring data mean that neither the worker nor their manager misses important deadlines.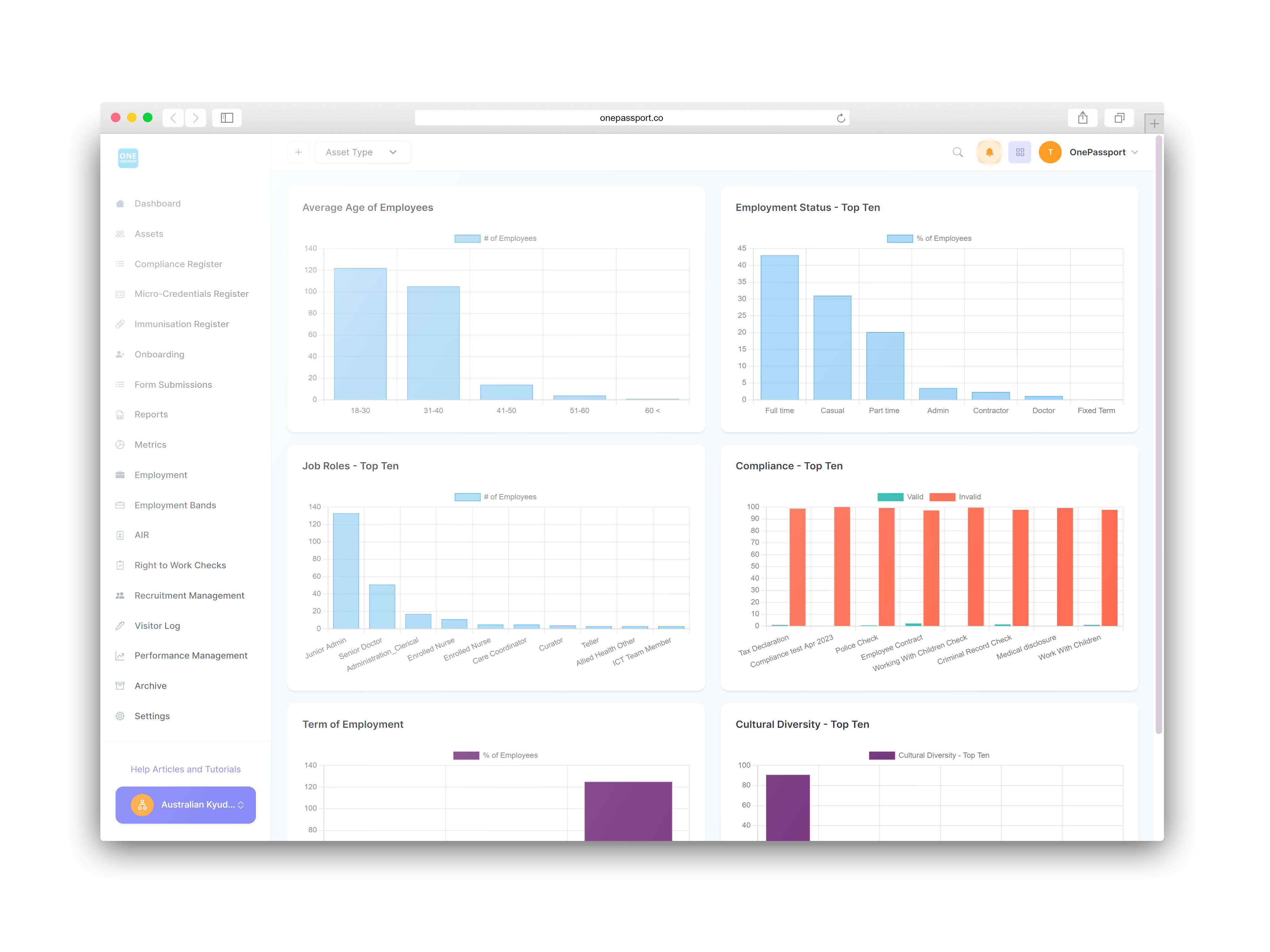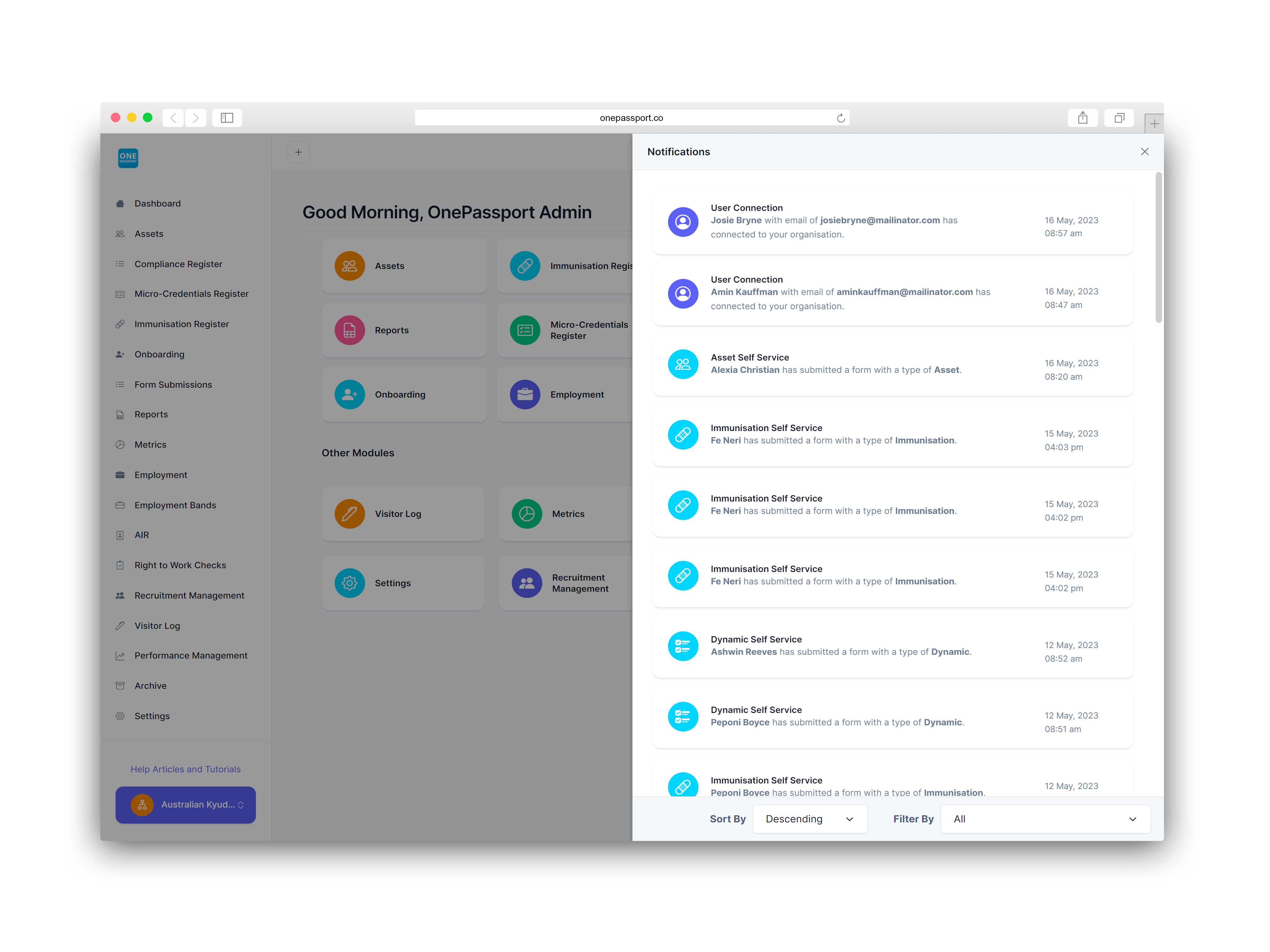 Effective, robust governance
OnePassport is designed to save time and costs in workforce compliance management but most importantly, to lower risk. Helping organisations to easily maintain workforce compliance and avoid costly mistakes with alerts, notifications and reporting. Providing clear governance steps for verifying data. Identifying gaps and acting quickly to eliminate, reduce and control workforce risks.