The OnePassport system provides confidentiality and security for your workforce compliance data
OnePassport protects your data and lowers your risk
State-of-the-art data centres
OnePassport only uses highly secure, Australian-based data centres to securely store your data.
OnePassport uses multiple world-class verification services to verify information using biometric and biographic checks.
OnePassport complies with the various privacy acts for the jurisdictions it operates in.
OnePassport provides secure access control to all systems.
Data stored within OnePassport is encrypted at rest.
OnePassport securely encrypts all data in transit.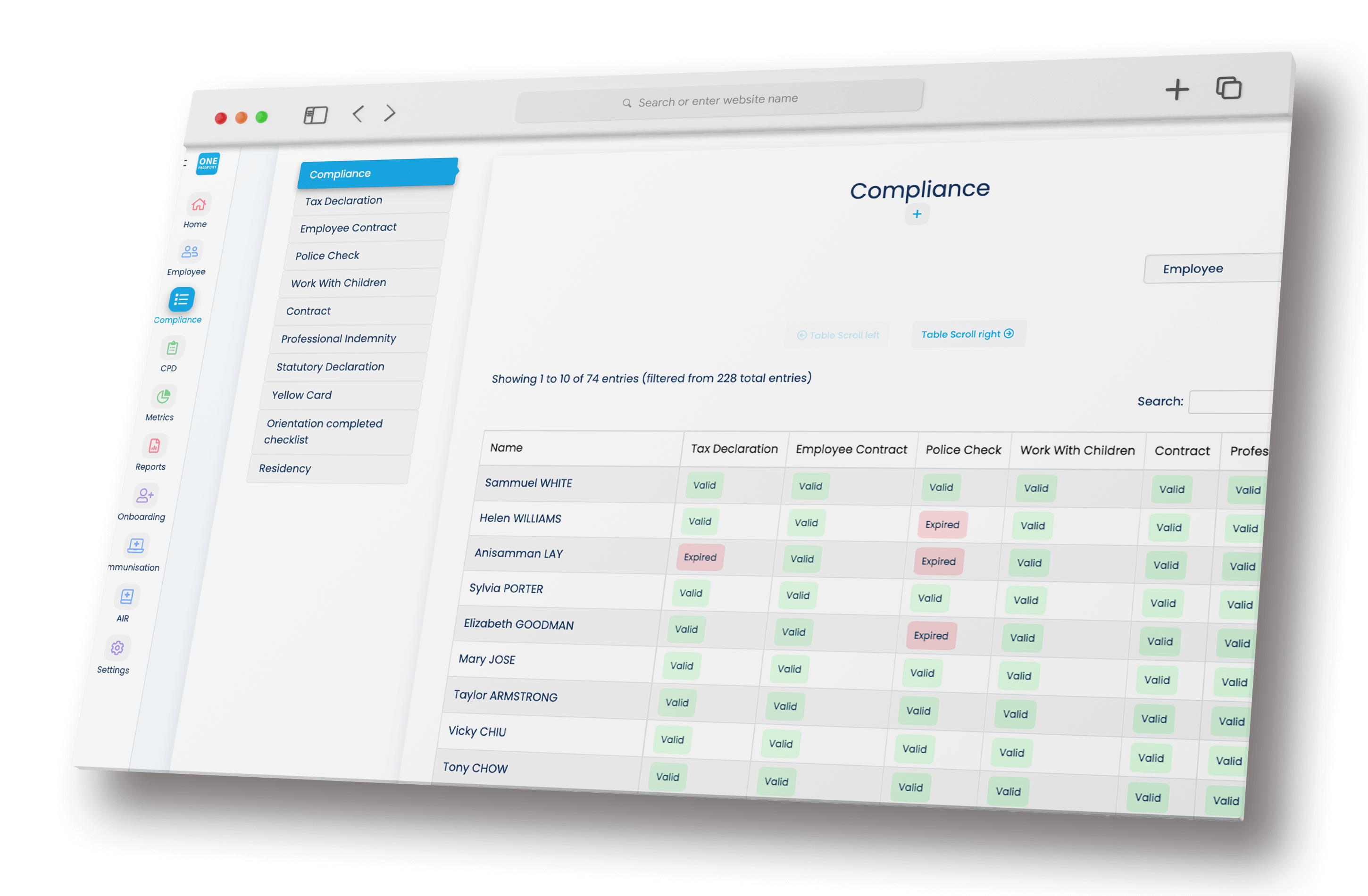 OnePassport's data privacy and governance structure
OnePassport operates in compliance with the Australian Privacy Act set by the government and has a clear Privacy Policy in place to protect client and user data. The company is committed to maintaining the privacy of client and user data in its software and server infrastructure.
Want to know more about how OnePassport can help your business?
Speak to your OnePassport Account Manager for more information.