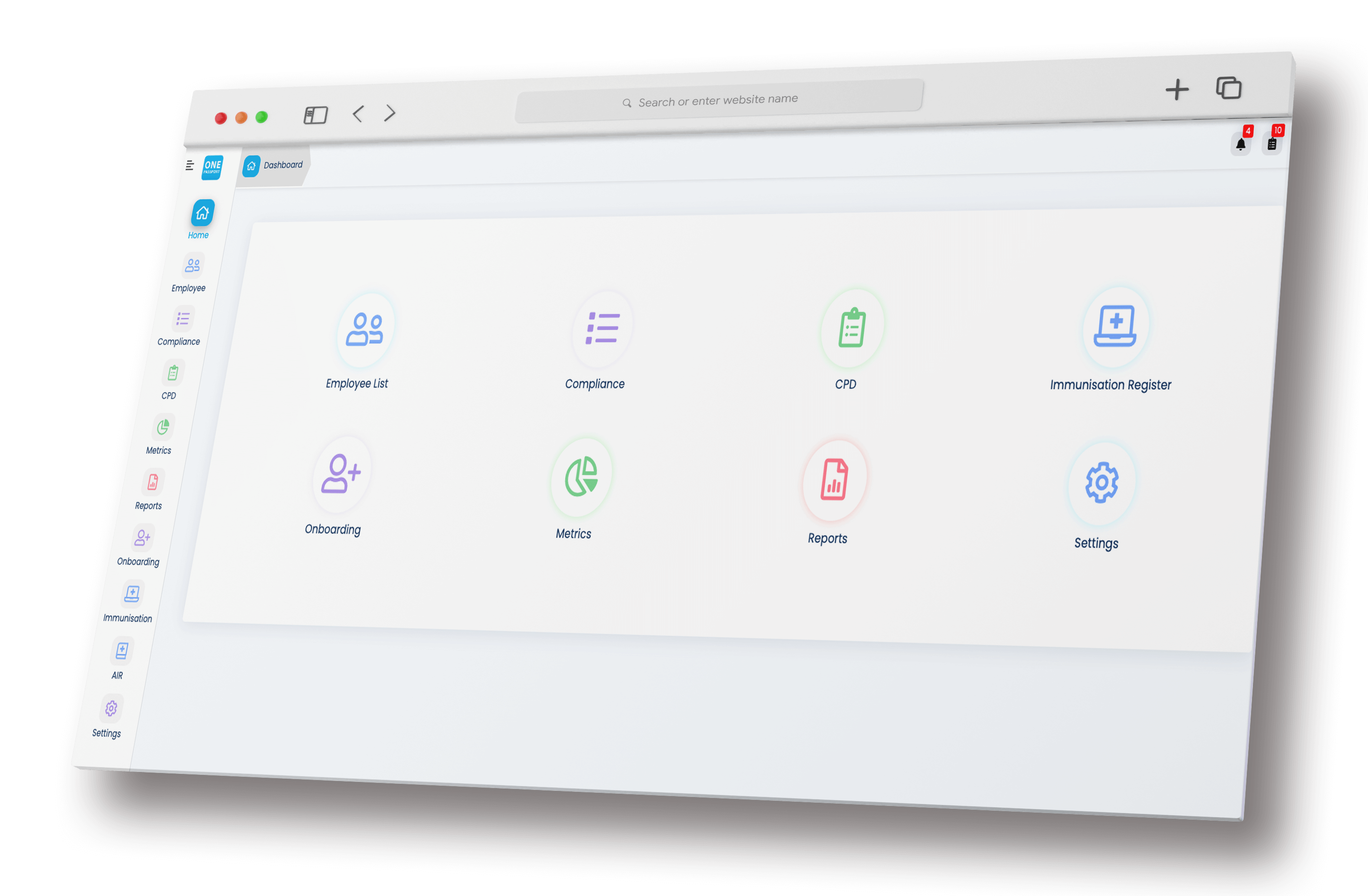 Digitise and automate worker immunisation management
The OnePassport Workforce Risk Scorecard benchmarks your level of risk of compliance failure or regulatory breach. Answer 25 questions in 5 minutes and receive your free report.
No strings attached.
Collect, track and monitor
OnePassport allows you to receive immunisation data directly from your workers via the OnePassport | Profile app. You can also upload both bulk and individual records. The system tracks vaccination updates and expiry dates. And you will find it so easy to run reports for internal and external audiences.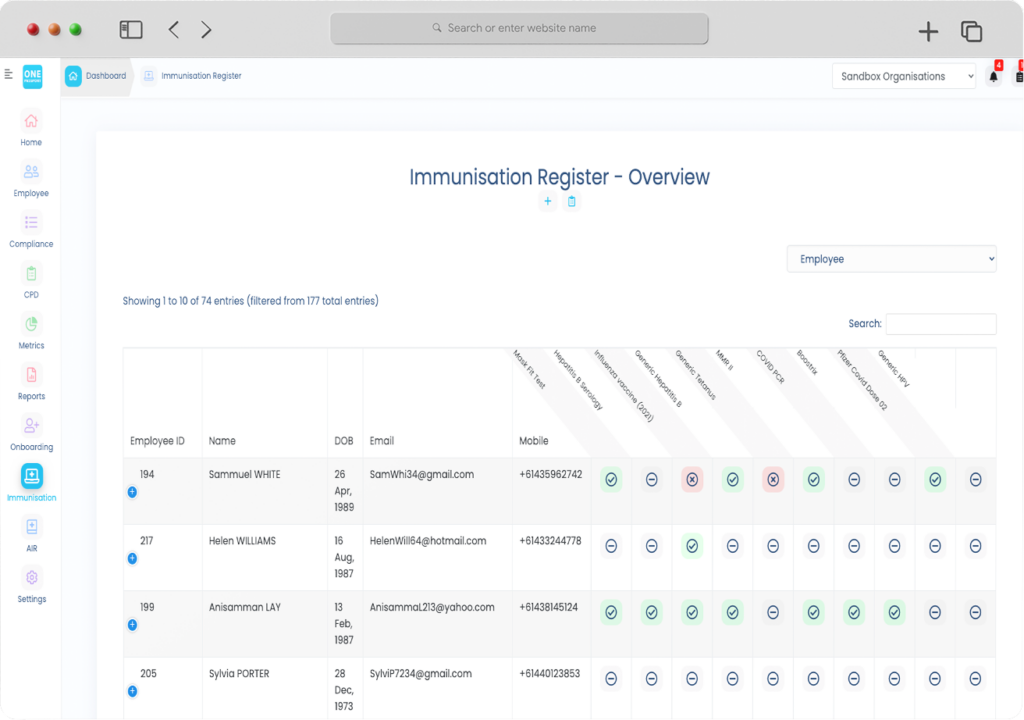 Share information directly with the Australian Immunisation Register (AIR)
OnePassport | Immunise is authorised by Service Australia PRODA to connect directly to the Australian Immunisation Register to share vaccination information. Save time and reduce data entry duplication by entering vaccination information directly from your OnePassport system to AIR via our integrated portal.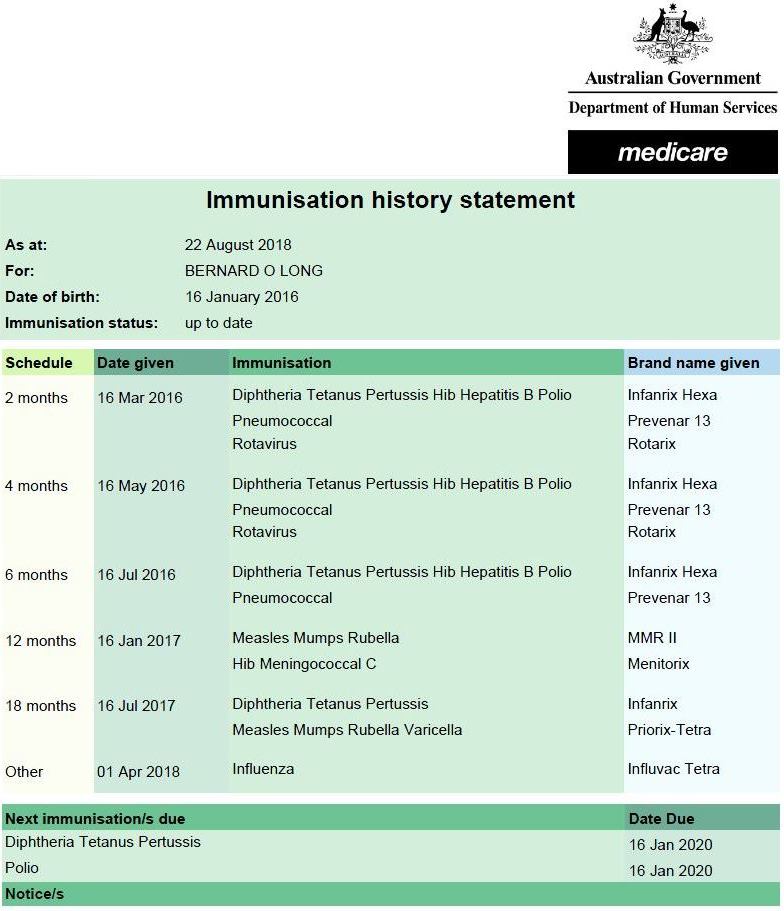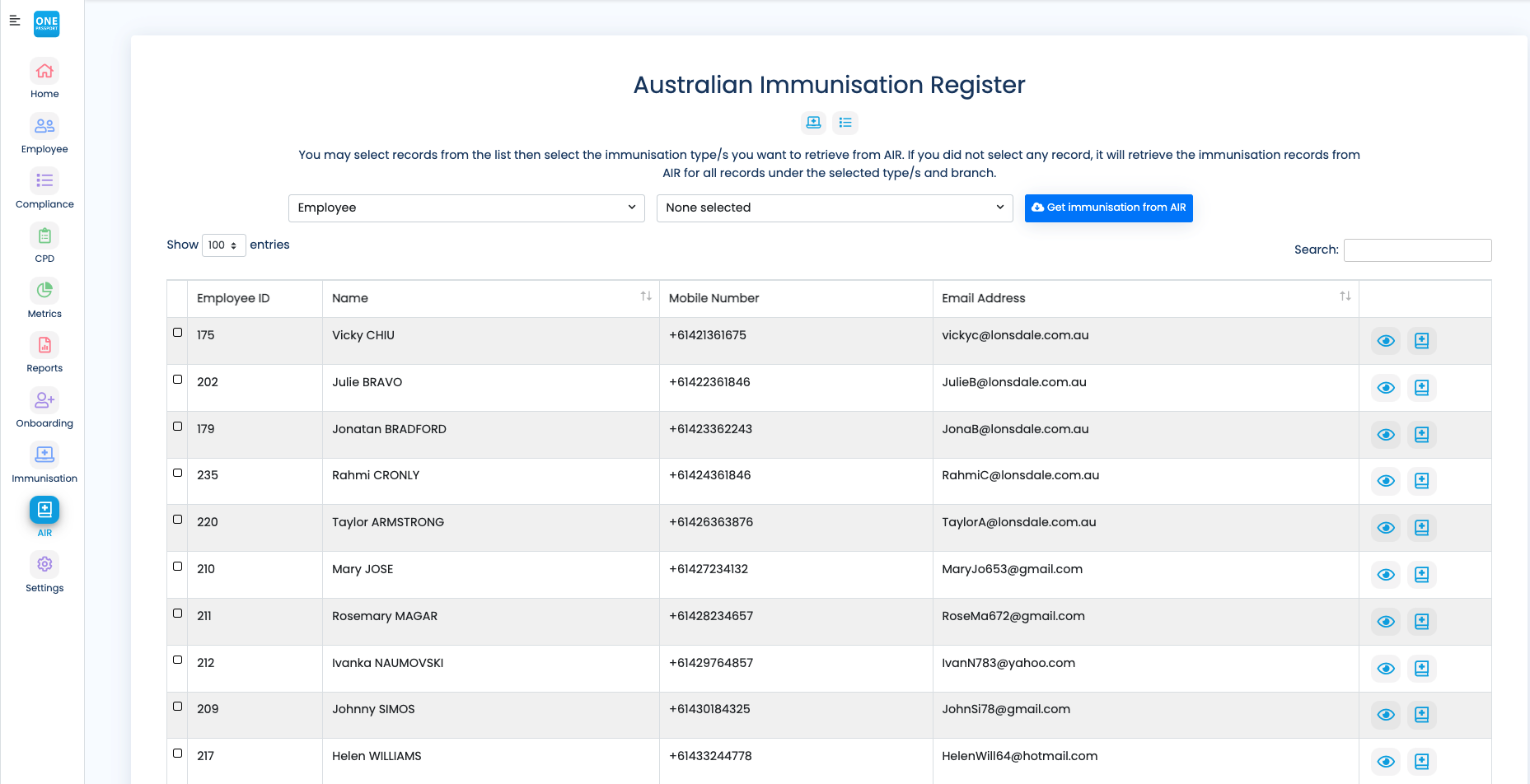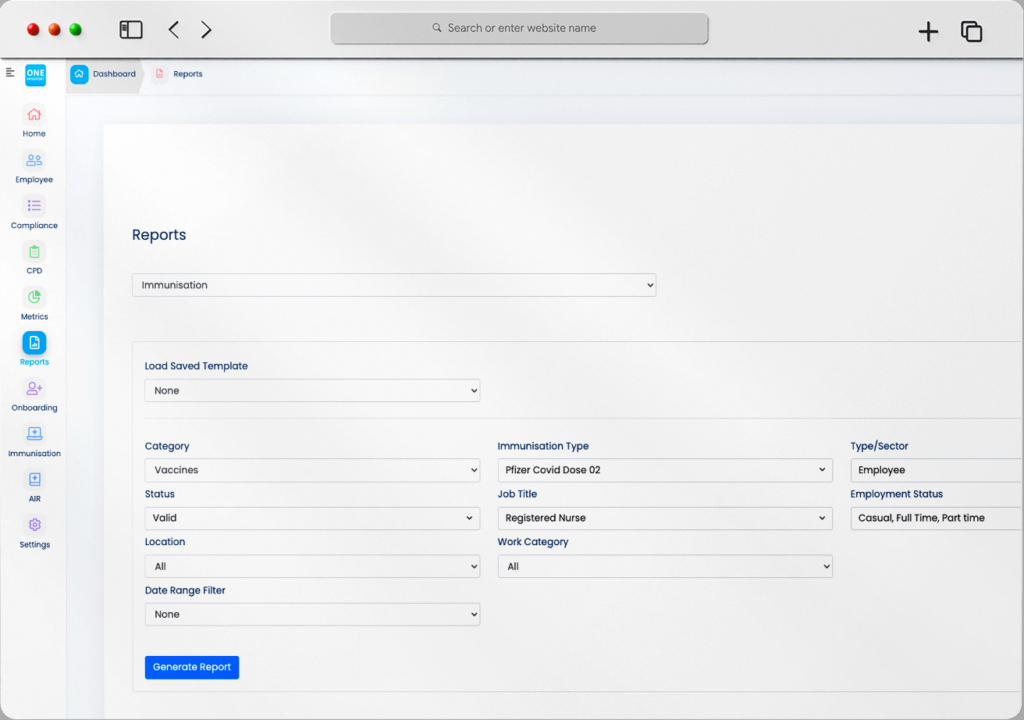 Immunisations – just one part of a bigger picture
Covid has changed the way in which the community sees all vaccinations and testing – from Covid vaccinations and flu shots to situations where one must prove that they have been vaccinated in order to enter a location or travel internationally. Immunisations are now an integral part of workforce compliance and organisations need to be prepared.

FAQ OnePassport | Immunise

Can OnePassport | Immunise send data through to the AUSTRALIAN IMMUNISATION REGISTER?
Yes.  OnePassport | Immunise has an API connection with the Australian Immunisation Register allowing data for Vaccinated staff to be uploaded. OnePassport also has the added benefit of uploading multiple records of up to 1000 at a time, saving you precious time and resources.

How do i find the time to implement something new when I am so busy?
Our aim is to reduce your burden so we are here to do most of the work for you.
Required information is obtained from the payroll system easily, we then bulk upload to create your OnePassport | Immunise system.
Read more
We can transfer information from most existing systems.
When all your data is integrated into the OnePassport system running reports will take a fraction of the time it took you previously.

How do i know this is going to really work and actually make a difference to my workload?
Health IT Systems do not have a good track record of working but this is what makes OnePassport different as it is designed to work across many industries and has been tested and proven to work.
Read more
We work with industry experts that understand your frustrations and this is the reason why OnePassport has been so successful. The blockers you face have been removed due to our continuous improvement in developing this software.
Our team listens.  As a subscription based model OnePassport holds the cost of improving and evolving the system to keep our customers happy.  This means that you, the customer, don't foot the bill for changes and upgrades.

We constantly seek feedback so we can continually improve the experience for you.

We want centralised systems that connect to other organisations and platforms?
The thing that makes OnePassport different from everyone else and that gives it Patented status is that it was built with connectivity at its core.
Read more
We connect individuals to one or more organisations.
The system has integrated connectivity designed that will make connections between organisations simple.

Can OnePassport | Immunise tell me who has been immunised in my organisation?
Yes. Not only can OnePassport | Immunise tell you who has a current and valid vaccination, it can also tell you who hasn't, who has a medical exemption and immunisations that have expired or are due to expire.
Read more
All this information can be gained within seconds in your Reports module or viewed on your Dashboard.

Does OnePassport | Immunise manage immunisations other than COVID and Influenza?
Yes. OnePassport | Immunise holds the full spectrum of immunisations as per the Australian Immunisation Register. 
Read more
We know that Immunisations are only part of the staff health immunisation program so OnePassport | Immunise also holds important screening serology (e.g. Hepatitis B antibody levels) and mask fit testing.